Movie relaunches are hit or miss, but last weekend Disney brought back The Lion King in 3-D and a whole new group of kids got to see Simba and Nala like never before.
Between now and Halloween more than 5 million people will return to watch The Lion King and sure enough when those under the age of 5 are asked, "What do you want to be for Halloween?" they might respond "Simba" or "Nala."
However here is what you need to know, neither Disney planned for a Halloween push because relaunches are unpredictable. Example Toy Story was relaunched and only did $12 million total. To put this in perspective The Lion King did 2.5 times that in it's first weekend!
The result is that you are not going to find Lion King costumes in every Halloween shop but you will Captain America, Harry Potter and Angry Birds in most of them.
If you need a Simba or Nala Halloween costume, we found a few for you.
We found this cute Toddler Simba costume at the
Disney Store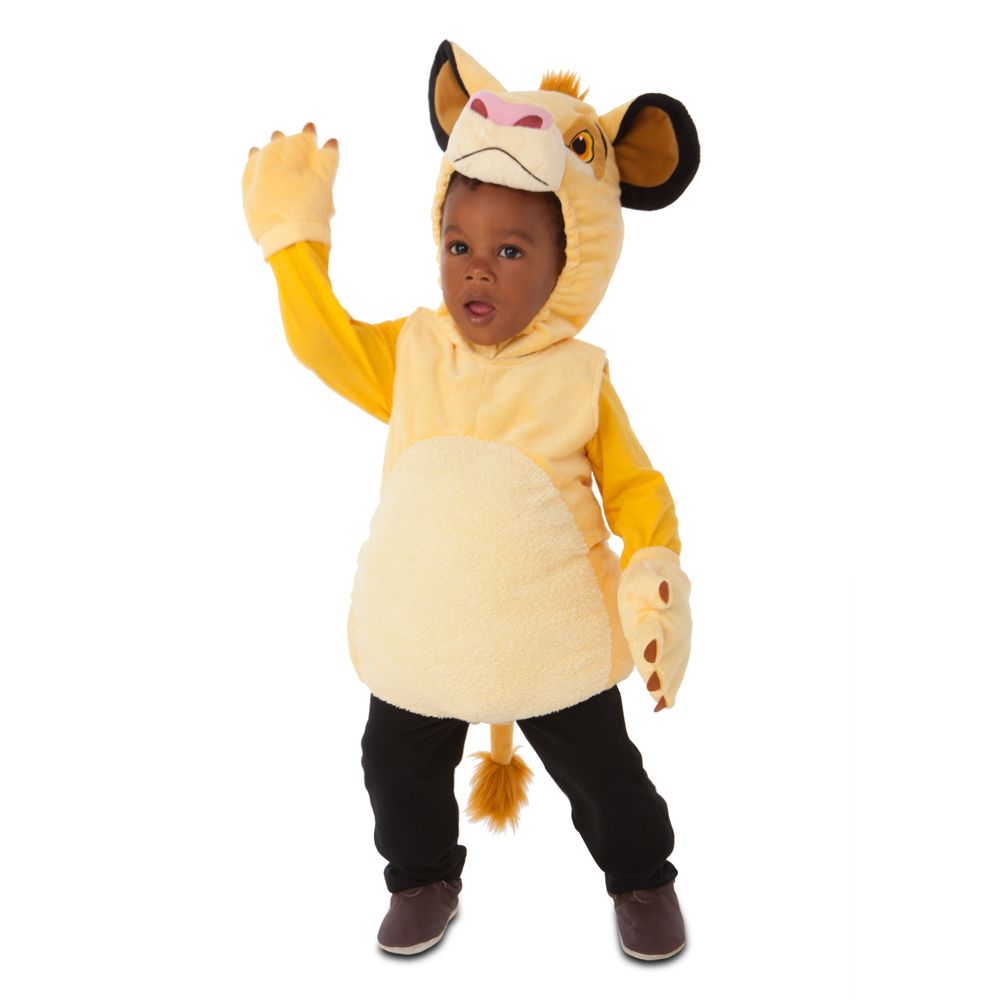 We also found Toddler / Child Costumes at
Buy Costumes
We could find a child's Pumba costume but did find an interesting Pumba adult mask, they also had adult Simba and Nala masks like this too.
If you shop at Buy Costumes use this Coupon and Save
Stay informed about Halloween Trends,
Costumes
,
Decorations
and
Halloween Games
by visiting the
Halloween section
of Party Game Ideas, the
Party Games Blog
, become a friend on
Facebook
or following us on
Twitter
.
Sarah - The Party Game Ideas Lady
Party Game Ideas for
Halloween Party Games
,
Costumes
,
Halloween Decorations
and more!
Party Game Ideas may receive compensation if items are purchased from linked web sites.