What is the current tween trend? Well it appears to be Disney's Descendants.
Until two weeks ago I had no idea what Descendants was until my friends daughter said her favorite song was from so and so from Descendants. I was like from who? where? what?
Like Hanna Montana, Frozen and Monster High, Descendants is the new it show / product to capture the tween market and with a new show / movie coming out October 3rd, Punk, Preppy, Proper Night is poised to be on the Halloween costume wish list for many girls this year.
So who or what are the Descendants?
The Descendants are the sons and daughters of the famous Disney Princesses characters, including Audrey daughter of Sleeping Beauty, Mal daughter of Maleficent, Evie daughter of the Evil Queen, Ben son of Belle & Beast, Carlos son of Cruella De Vil and there are more.
Each character has some of the traits of their parents but sometimes do things differently. It seems to be very well put together and has been quite successful.
Right now Disney's Descendants costumes in high demand and you must pre-order them if you want them. We suggest doing this prior to the Oct. 3rd show.
Here is what we have found for Disney Descendants costumes:
BuyCostumes
Various
Disney Descendants costumes
for Pre-Order and some in Stock.
They have
Lonnie Coronation Costume
as seen below
Disney's Descendants
Audrey Coronation Costume
, see below
Spirit Halloween
Only had a handful of
Disney Descendants costume
items at the time of this post including a Evie T-Shirt, Mal wig and socks! However, they may get more items in.
Disney Store
Again limited stock and we only found the
Mal Wig
in Stock and few other items were available.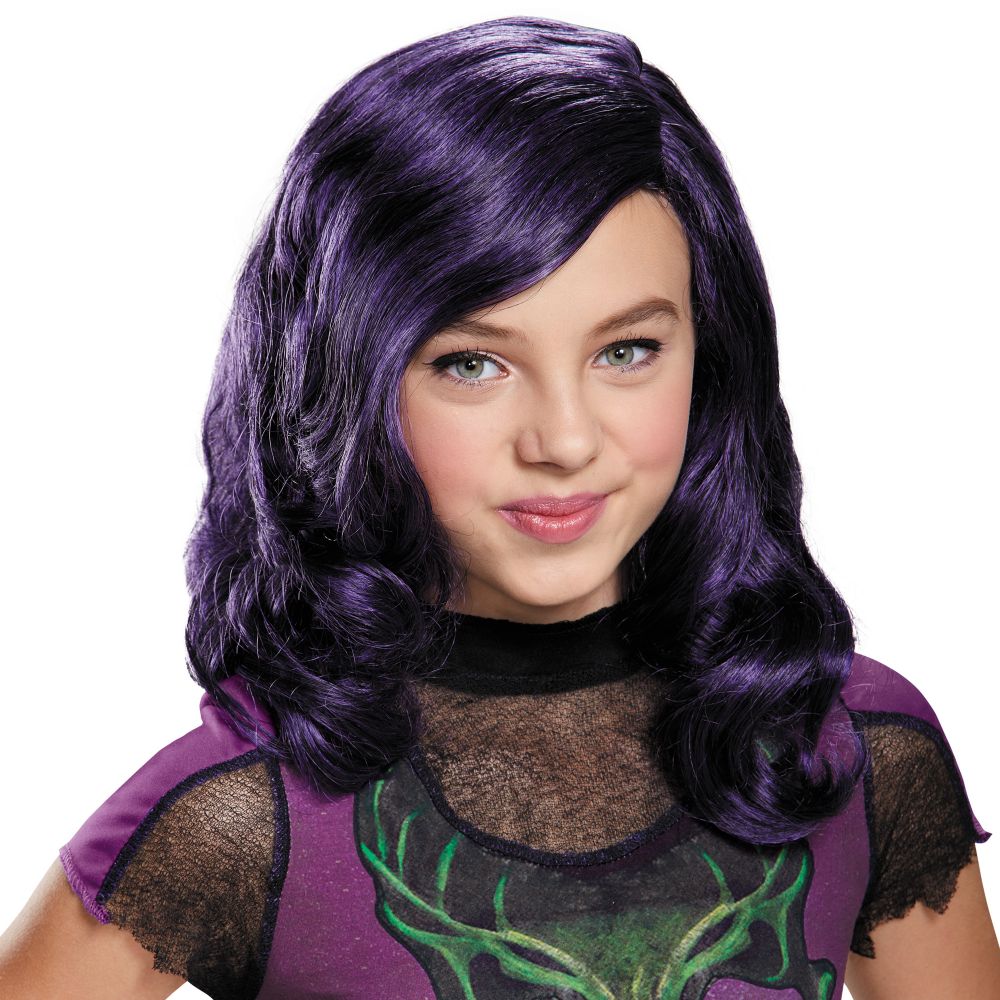 After hitting the main Costume Stores and Disney we were starting to wonder are there any Disney Descendant costumes out there?
The answer is Yes, but it is getting harder to find them.
Which means that the most popular place to find them are on
Ebay
We are finding pretty much all of the
Disney Decendants Costumes
here on Ebay including Mal, Evie (the two most popular costumes) and the others. Ebay had the largest selection of anyone but you will pay more for the costumes.

Amazon
where we found the popular
Descendant Mal
and
Evie costumes
still in stock.
Prices varied but the selection was pretty good.
Below
Disney Descendants Mal Costume
As with any tween fad they come on strong and are the must have items for a season or two. If the series maintains it's popularity it could last a few year, the concept is unique but with any tv show involving real actors you grow up and then out of the series.
Have fun with this year's Halloween Costume must have for the tween age group as it sure seems to be very popular.
Happy Halloween
#disneydescendants #girlshalloweencostumes #halloween2015
Thanks for Reading - Here is a Halloween Coupon just in case you need it.
15% off, no minimum at BuyCostumes!
Offer ends 11/1/2015
Sarah - The
Party Game Ideas
Lady
Party Game Ideas for
Halloween Party Games
,
Costumes
,
Halloween Decorations
and more! Stay informed and become a friend on
Facebook
or follow us on
Twitter
.
Party Game Ideas may receive compensation if items are purchased from linked web sites.